Welcome to OHDSI India
The Observational Health Data Sciences and Informatics (or OHDSI, pronounced "Odyssey") program is a multi-stakeholder, interdisciplinary collaborative to bring out the value of health data through large-scale analytics. OHDSI aims to generate accurate, reproducible, and well-calibrated evidence and promote better health decisions and better care.

All our solutions are open-source. OHDSI has established an global network of researchers and observational health databases with a central coordinating center housed at Columbia University, see www.ohdsi.org.

OHDSI India Chapter is a joint effort of Global Value Web and JSS Academy of Higher Education & Research, with coordinating Center housed at JSS, AHER Mysore.
We invite collaborators to Join the Journey towards improving health out comes for patients around the world.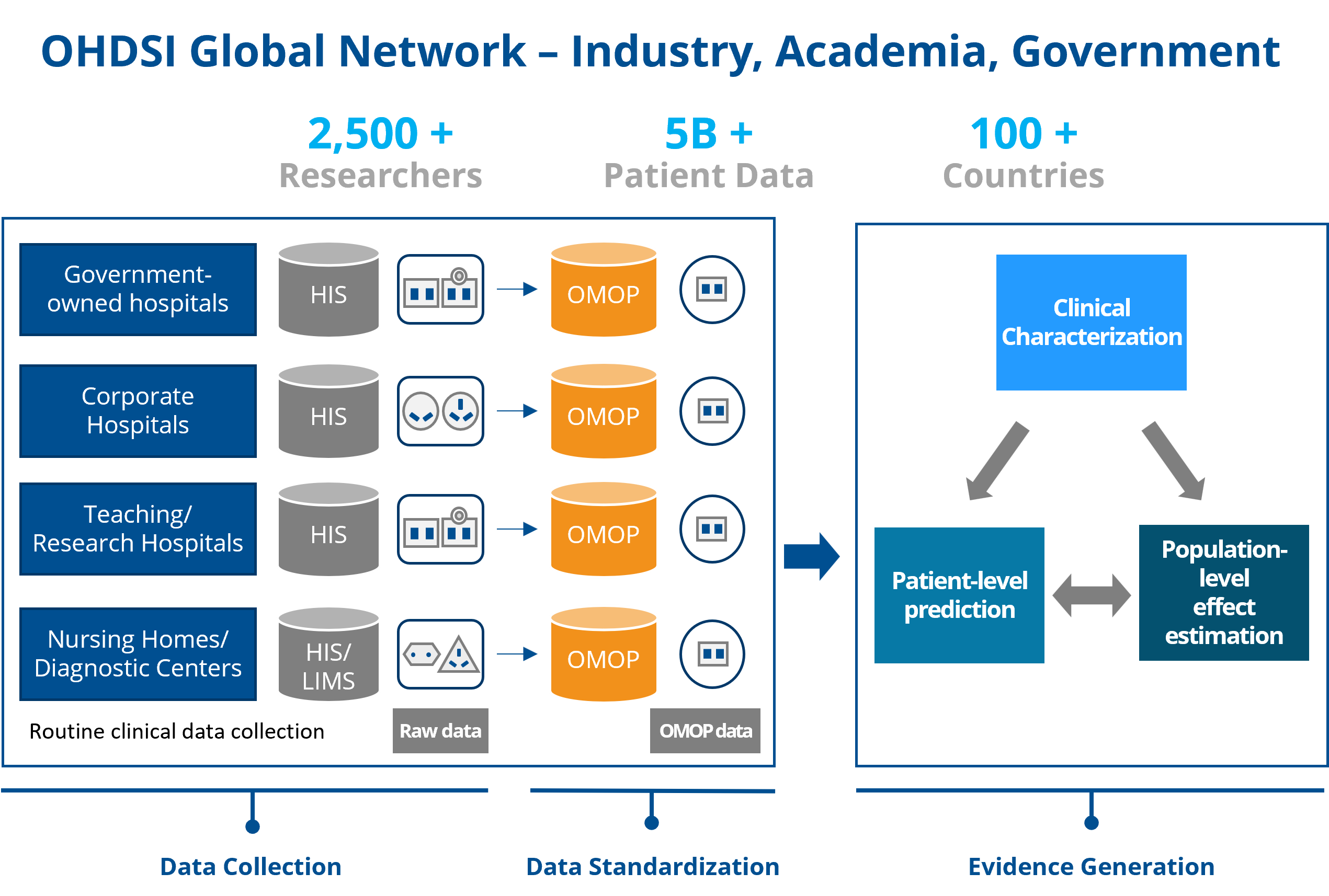 We welcome you to be a part of the journey to better patient and health outcomes!

Who?
Multiple stakeholders: government, industry, academia, health systems

Multiple disciplines: informatics, epidemiology, statistics, clinical sciences
Why?
Improve health by empowering a community to collaboratively generate the evidence that promotes better health decisions and better care

.
Where?
Global Network with100+ countries

OHDSI collaborators access a network of 600million patients
How?
Developing tools for data standardization and large-scale network analytics
Our Vision
A world in which observational research produces a comprehensive understanding of health and disease.
OHDSI India aims to collaborate with hospitals, medical universities, and key healthcarestakeholders to:

Promote open science to generate new avenues in India which help the population in Low economic strata, rural areas, most prevalent communicable and non-communicable diseases in India

Establish consistent methodologies and best practices for data protection

Expand awareness of RWD & RWE in India

Expand access to patient data in India and standardize to OMOP standards

Conduct observational studies across multiple real world OMOP datasets

Perform secondary research using OHDSI tools that address the healthcare needs in India
Data Quality
Improve the quality of data for data
analysis by OMOP standardization

Reproducibility
Same data with the same analysis
generates the same evidence

Global network studies
Facilitates large-scale observational research at sites across the globe.

Global community
Community with an International network of researchers and data partners.

Open science
Produce more reliable studies and address new research ideas

Data Confidentiality
Data is not shared only algorithms / code sets that can be run on individual databases.

Data interoperability
Supports cross-institutional collaborations with one data format and one code set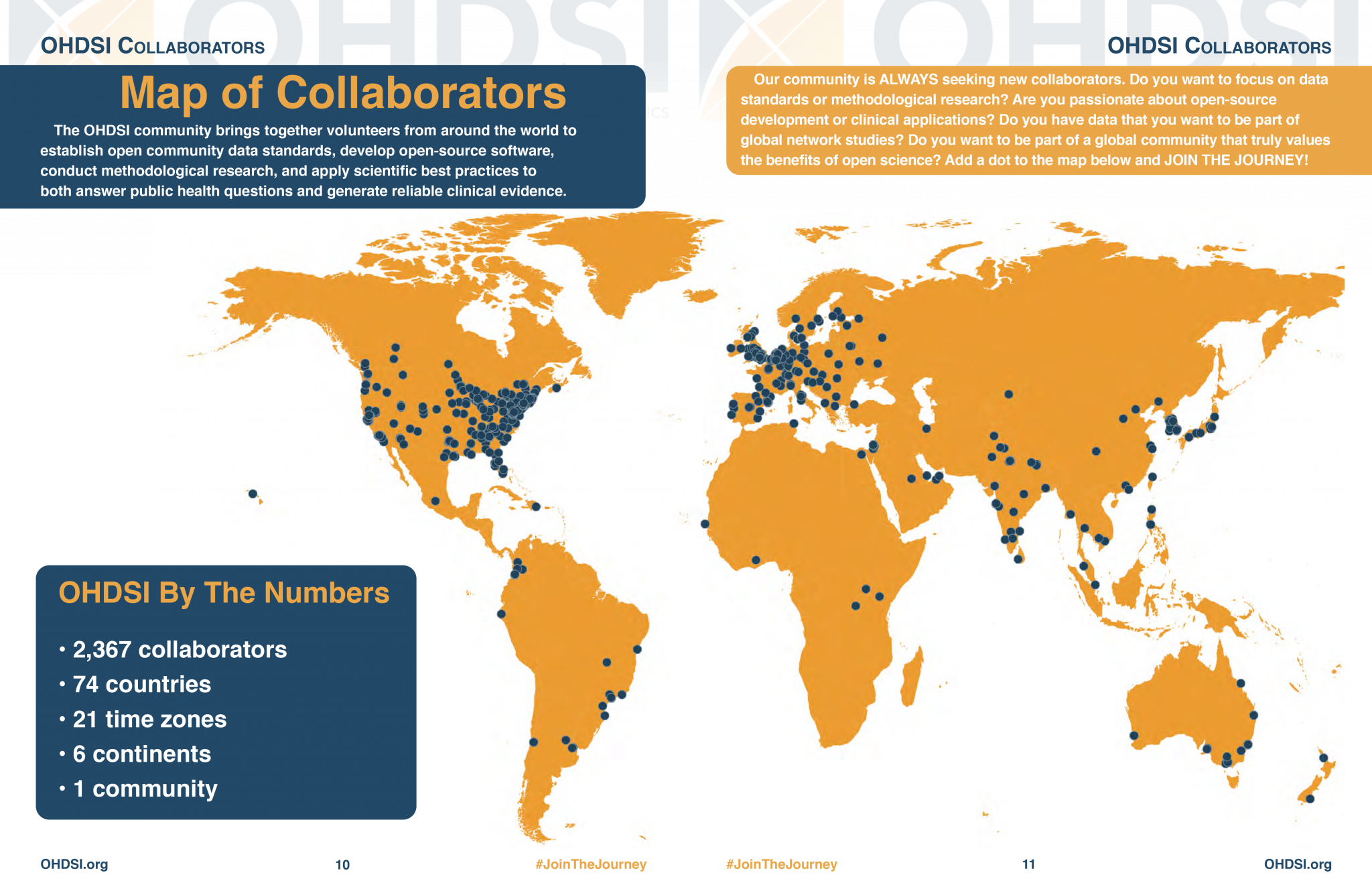 Collaboration benefits
Be a part of the Global Research Community.

Recognition on a Global Platform.

Data standardization/Data Anonymization is as per International Standards.

Exposure to advanced patient data analytics and AI solutions for evidence-based decision-making in diagnosis and treatments.

Proven success of the OHDSI platform in conducting RWE studies from various countries

Improving public health using health data analytics

Provides a gateway to know network research findings.

Access to more than 5 billion patient records to perform network studies

Opportunity to Conduct RWE studies on orphan/rare diseases.